Dazzling
Designs
Face & Body
Art
Face Painting & Glitter Art For All Occasions.
Welcome to our page!
If you are looking for a wonderful way to create lasting memories for your guests please take a look.
We offer face painting and glitter art for all your special events.
Based in Kent, UK.
Let us add a "Dazzling Design" to your event.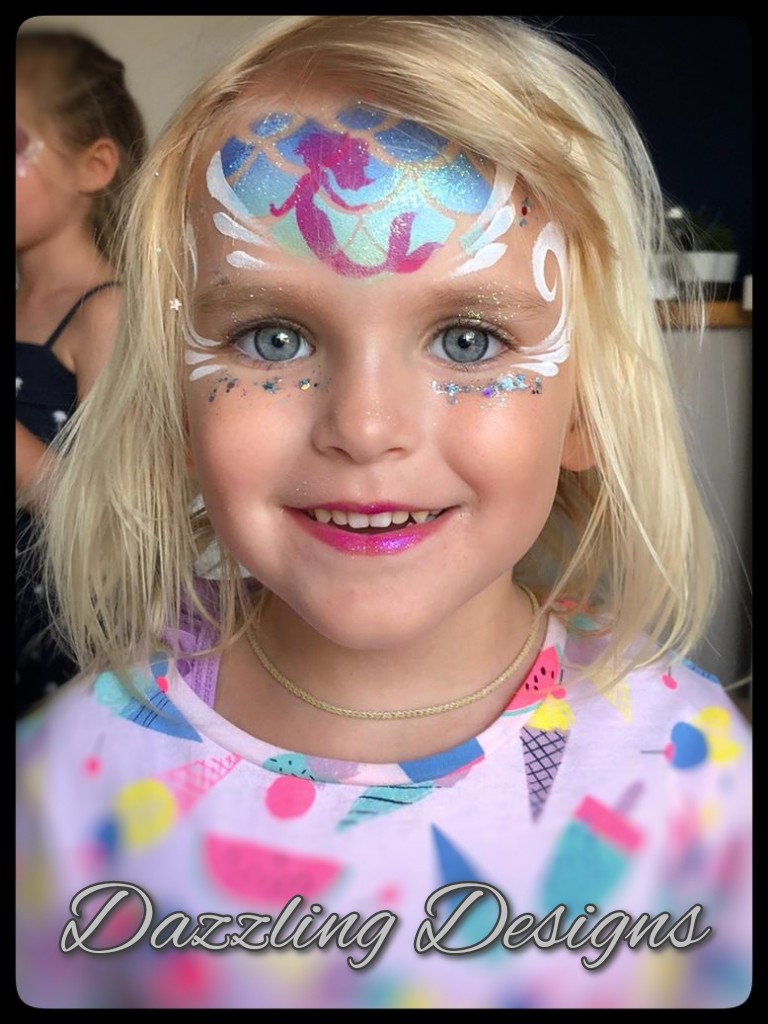 Here are some of the wonderful jobs we have been booked for.
Bespoke One Off Commissions For That Special Event 
Birthdays
Christenings
Family Fun Days
Fancy Dress
Festivals/ Exhibitions/ Shows/ Corporate/ Promotional Events
Gestational Art (Bump Painting)
Hen / Stag Parties 
School/ Nursery Events/ Fetes
Seasonal – Christmas/ Easter/ Halloween
Themed Club Nights & Events
UV/ Neon Parties & Events (UV light activated paints and glitters)
Weddings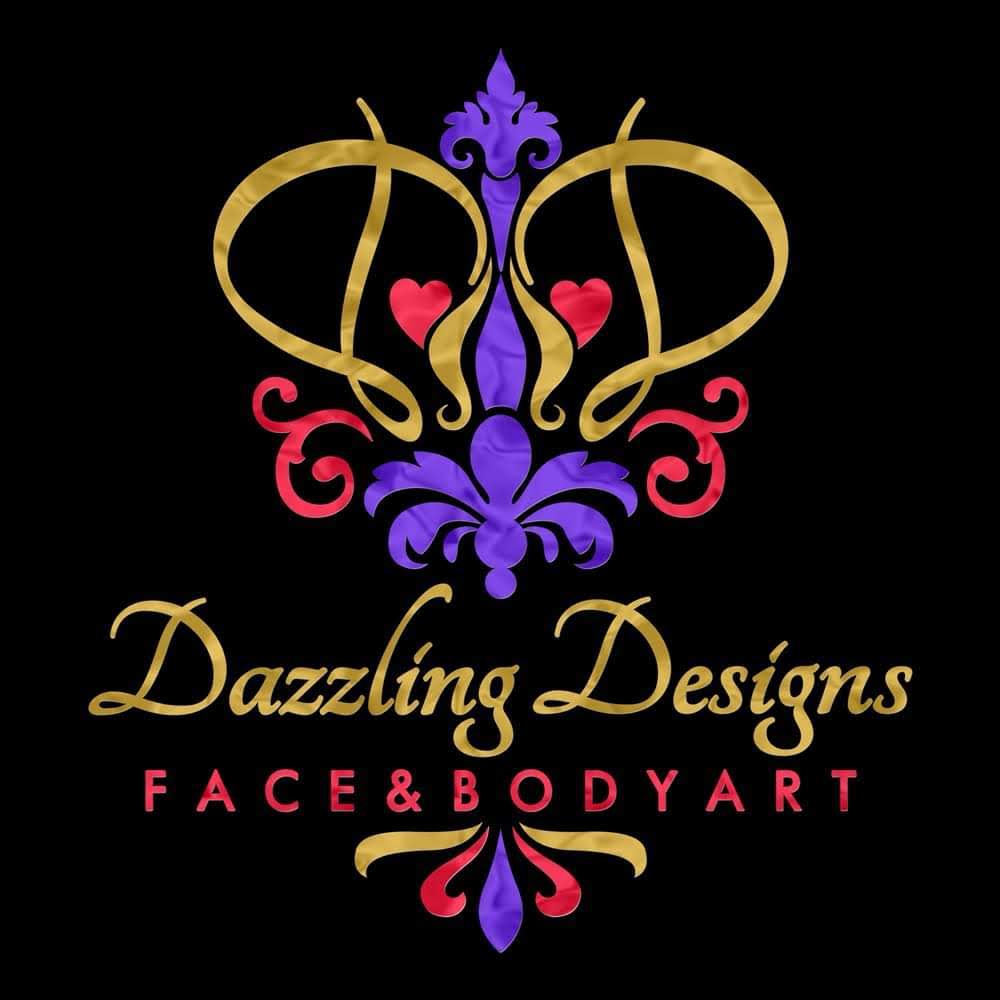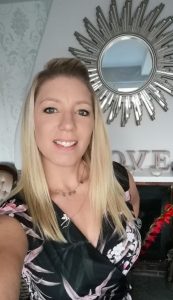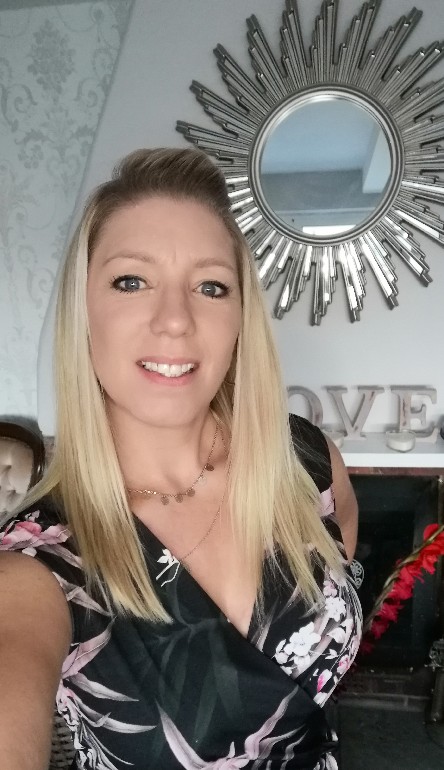 I am the lead artist at Dazzling Designs Face & Body Art.
Our aim at all events, whether it is your wedding, birthday party or a corporate event is to bring a bit of extra dazzle and plenty of smiles.
Face Painting
Face painting for all events big and small. It's not just for kids!
A highlight to most children's party is the face painting.Kids have great imaginations and this helps bring their alter ego to life. Whether it is a fairy princess, a monster or super hero watch your child transform.
When enquiring please let us know if you have a specific theme and we can add designs to suit.
Glitter Tattoos
Glitter tattoos are a wonderful add on to the face painting package or if you prefer, you can book to have just them.
Grown Up Glitter Bar
Many events now are enjoying the WOW factor of a Glitter/Bling Bar.
Most popular are festival style weddings where the bride can be adorned in body gems and glitter. Men join in too with glitter beards and edgy face paint designs.
It is for everyone!
Thanks Emma, you're brilliant!
"I used Emma for my Daughters 10th Birthday party for Henna and Glitter Tattoos and she was amazing. Not only was her art work stunning but she also bonded well with the girls and could interact with them easily. She has also done Henna and Glitter Tattoos for me and I love them. They look so beautiful and last for ages. Thanks Emma, you're brilliant! Xx"
I would highly recommend
Emma is the best Face Artist I have every come across. She is fantastic and very unique in what she does. I used her services for my two Daughters 2nd and 5th Birthday Party. She went above and beyond what she was supposed to do, and every child was so excited to get their face painted, including my 22 year old Brother and my Husband! She creates a whole work of art on your face, hands, arms etc that is flawless, creative and is so speedy at doing it. Emma has the patients of a saint and gives 100% to every mini masterpiece she paints. I would highly recommend her to anyone, you will not be disappointed, and I can guarantee you that."
Clare
I would definitely book again
"Emma was recommended to me by a mutual friend, and painted faces at my children's joint party last year, Emma is so artistic and creative, the children and parents loved her work. I was really pleased and rebooked Emma for this year, where yet again all were happy. My daughter loves her intrinsic painting on her face. I would definitely book again."
Maria
Artwork is beautiful
"Emma from Dazzling Designs has painted my children's faces at parties on many occasions. Emma is friendly, approachable and very talented. Her artwork is beautiful and she is very creative. Glitter art is always a favourite with my little ones! I would highly recommend Emma to all my friends and family and have already pre-booked her for my little girls 4th birthday party, it's one less thing I will need to worry about!"
Mel
Punctual and very talented
"Emma is professional, punctual and very talented, the children love her and the queue is always huge for her whenever I book her. I will be using her for face painting again this year!"
Fx
Highly Recommend
I have used Emma a few times for my children's birthday parties. The face painting is always lovely and she's great with the little party people. Recommend.
She always goes above and beyond at every event
We've used Emma on numerous occasions, Birthday/garden parties. She is super talented and every child walks away buzzing with delight at her creations! I would highly recommend Emma,she always goes above and beyond at every event
Fantastic company, really great artwork and very friendly
Fantastic company, really great artwork and very friendly