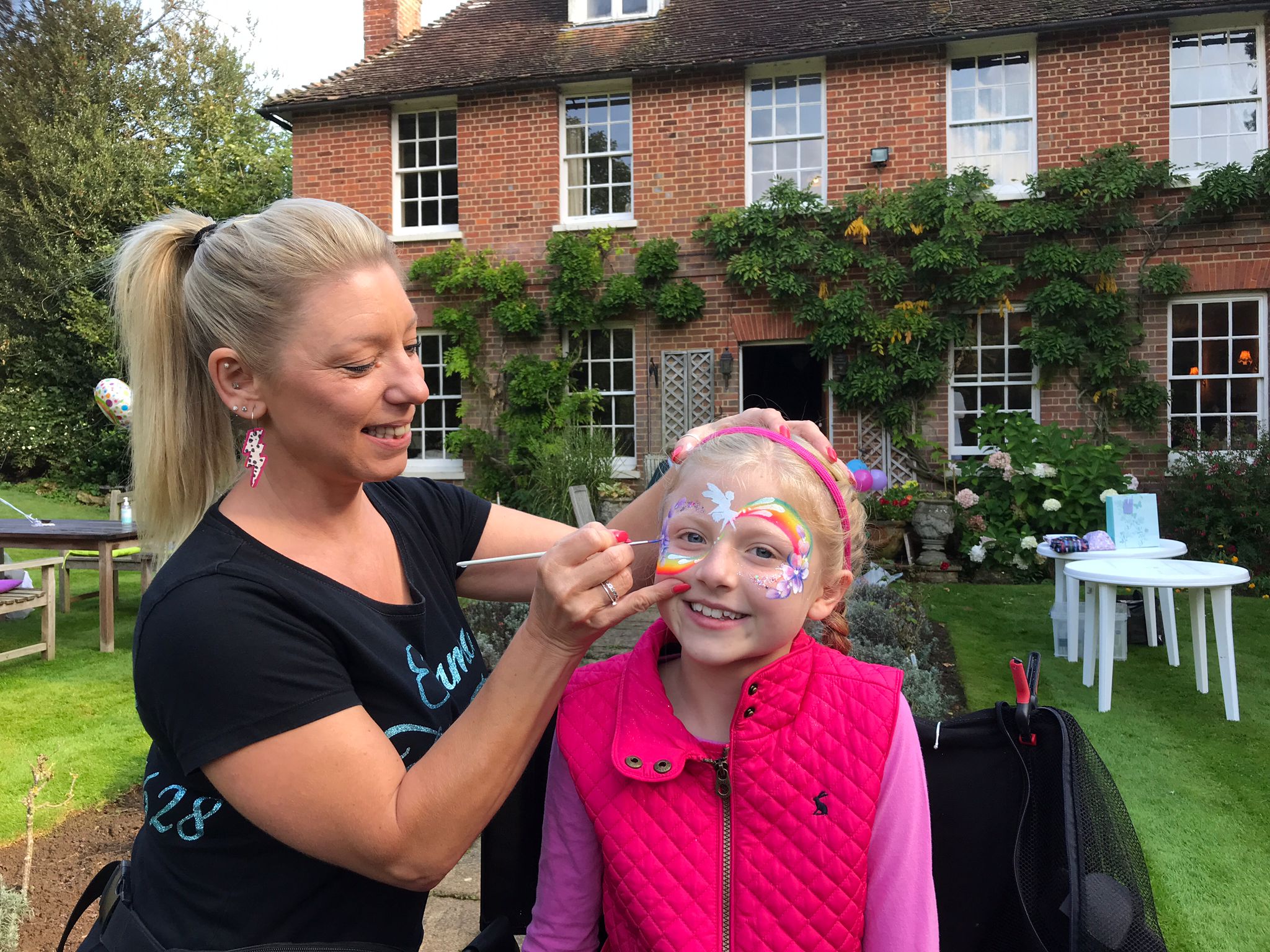 About Me
Hi, I'm Emma, a Professional Face & Body Artist based in Maidstone, Kent.
Let me add a 'Dazzling Design' to your event!
I have lived in Kent all my life, brought up in the Sevenoaks area and for the last seven years have lived in Maidstone with my husband and two wonderful sons.
…A little more about me
At school I loved and studied art and experimenting with make-up and nails. 
For over 29 years I have worked in the hair and beauty industry having numerous qualifications in hairdressing including NVQ levels 1, 2 and 3, specialised in colouring after winning a Goldwell award. 
Since 2000 I have run my own Hairdressing business. 
Face painting all started when my best friend said " you were arty at school Em you can do the face painting at my daughters party".  She supplied some very basic paints and brushes in a kit.
 Although very nervous at first I really enjoyed it, especially after seeing the children's faces when they looked in the mirror.  I realised that I would love to take it further.
In June 2010 I did a beginners course and followed this up with the intermediate course in November 2010. 
The following year in August 2011 I attended the Onestroke course to broaden my skills.
 2012 started fantastically as I was trained in February by the world famous Wolfe Brothers when they were in the UK.
In May I attended a course for adult eye designs which increased the scope of my portfolio. 
I now attend many workshops, jams and festivals to continue to improve and learn from my peers. 
My spare time is spent practising new designs and techniques taking inspiration from painters around the world.
Even after all these years in the industry, our love and enthusiasm is just as strong and we are constantly investing in learning and improving our skills.